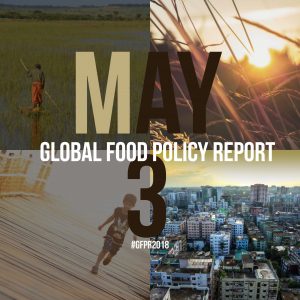 The Global Food Policy Report reviews major food policy issues and developments over the past year, and takes stock of regional- and country-level developments, including Bangladesh. In May 2018, IFPRI is excited to announce the launch of the 2018 Global Food Policy Report in Dhaka, with this year's theme focusing on the impacts of globalization on food policy trends.
We will keep you updated on the launch event in the next few weeks. Stay tuned!
---
Learn more about the Global Food Policy Report at the official website.